Zip for Your Trip
---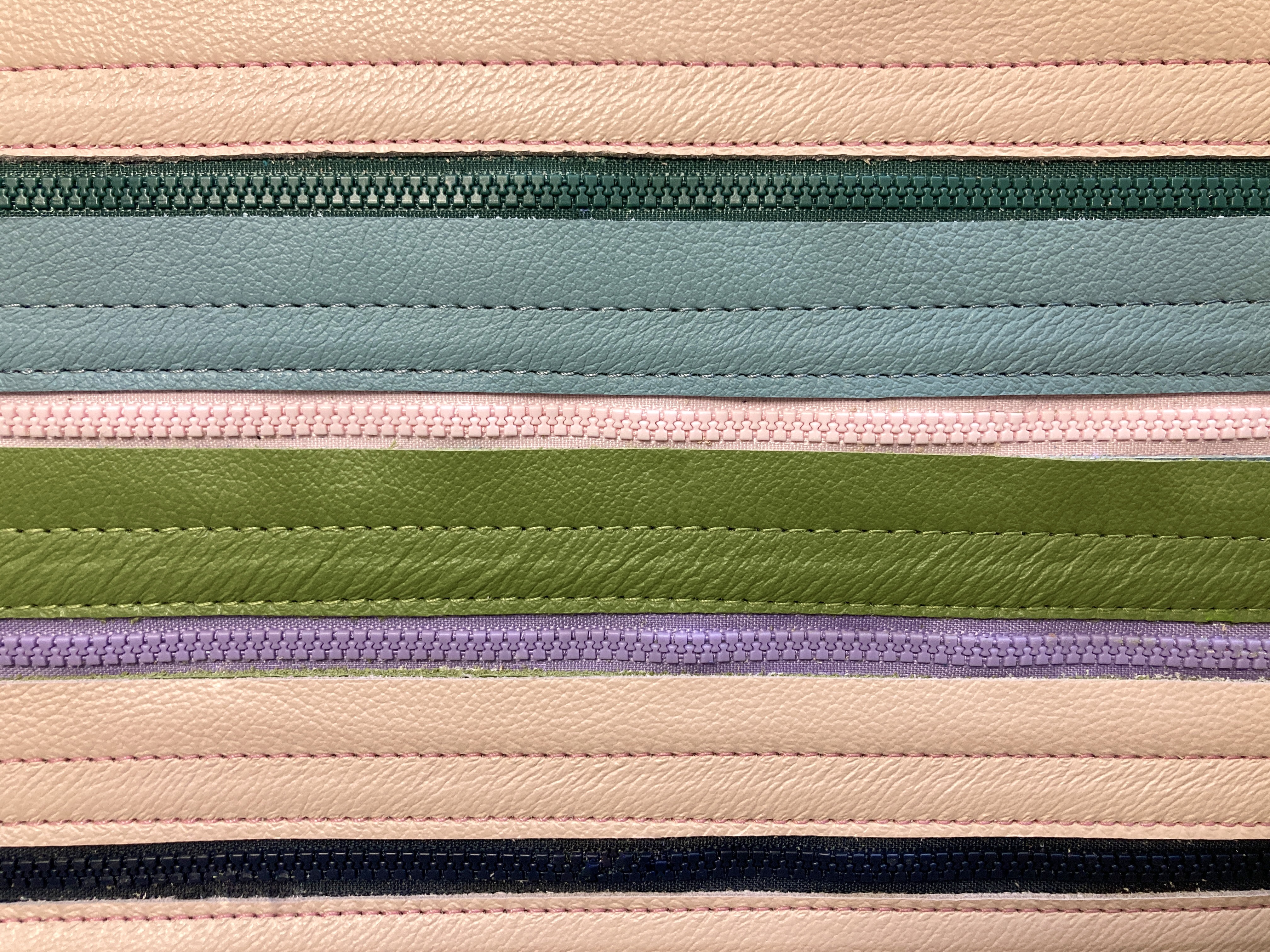 I pack a lot whenever I travel. It does not matter the destination, duration, or season, I like to be prepared. My husband will tell you that I overpack, and even though I would rather not, I cannot help but agree. I am the type of packer who brings ten pairs of underwear and too many pairs of socks for a mere three-day trip. Consequently, you can only begin to imagine the extensive assortment of items I brought for a ten-day trip to New England during the early days of March. If you did not know, March in Connecticut is much, much different than it is in Tennessee. While the crocuses and daffodils are beginning to bloom down south in early March, there is still a great chance of snow in Connecticut, so winter clothing is necessary.

Though I love winter clothing, I find the act of packing for winter incredibly annoying. This is due to the fact that I love to layer for warmth, as well as from my indecisiveness when it comes to dressing, as I tend to rely on my mood to determine my outfits. My typical winter outfits include a bulky sweater, over a turtle neck, over a tank top, with pants (or skirt), a pair of tights for added warmth, thick wool socks, and boots. Then there are accessories! Jewelry, handbags, shoes, scarves…you get the idea. Were the three pairs of boots I packed for this last trip necessary? Most certainly not, but I love to have options, so I always bring things "just in case" should I not like what I packed. I will say though I wore about 98% of what I packed, minus a sweater and a turtleneck. Overall, I think it is safe to say that I did pretty well.

The night before my flight, I struggled to close my suitcase (a familiar occurrence), going as far as sitting on top of it to add extra weight to help zip it closed. As I did this, it made me think about the importance of a quality heavy-duty zipper. Despite my over-packing, I can never help but notice how easily my hard-cased suitcase closes; and as I looked down at the metallic gunmetal zipper pull, I knew why. The zipper on my suitcase hails from a brand that you may not know by name, but chances are you're already familiar with their product. Found on the majority of zippered items you own, this zipper brand has a very simplistic logo of just three letters stacked vertically in a clear font; YKK.

Even though I believe I've been using YKK zippers for most of my life, I was not aware of them until I started school at FIT. While in one of my handbag construction classes during the second semester, my professor mentioned that YKKs are the best and that we should not bother designing with any other type. From my curiosity, I did test a few brands besides YKK to see for myself, but I eventually came to the same conclusion; YKK is superior. That is why when choosing zippers for Fado Made products, I always go with YKK.

YKK stands for Yoshida Kogyo Kabushibibaisha, a Japanese company that has been around for over eighty years and has grown and maintained a stellar reputation through it all. While it is worth noting that the invention of the zipper is credited to Whitcomb L. Judson in the 1890s, it is YKK's outstanding status that led to their zippers being utilized in the spacesuits worn during the momentous first moon landing in 1969.

As I mentioned, you have probably used a YKK zipper before, whether you have noticed or not. Their zippers are used in camping equipment, casual hoodies, scuba suits, backpacks, handbags, and jeans. YKK's reputation is so excellent that many well-known luxury brands use them — Hermes, Gucci, Levi's, Michael Kors, Prada, and Burberry, to name a few.

The YKK brand is known for its durability, reliability, and functionality. What sets YKK zippers apart from other brands is its adoption of a self-locking puller technology, making it easier to pull and lock without slipping. Their design enables the consumer to move around but ensures that your zipper forever stays in place. This factor is especially critical for luggage to keep your belongings safe and secure during travel, but it is equally as important for your everyday handbag or wallet.

Similarly to the renowned brand YKK, I aspire for Fado Made to gain recognition for its resilient, dependable, and practical products. In the past, I avoided zippers due to their daunting nature and the additional effort required to "install" them, particularly when I didn't have access to a sewing machine. However, through perseverance and patience, I am happy to say that zippers are gradually becoming my preferred choice for hardware and their versatility and reliable fastening capability have won me over.

Currently, you will find zippers in the Meryl Wallet, Picnic Clutch, Sweetheart Wristlet, Sweet Tart Bag, The Autumn, and The Ziggy, plus, more styles are on the way! Like any leather goods, it is imperative to remember that your accessories will break in the more and more you use them, and zippered items are no exception. At first, your zipper may feel stiff as you open and close it from the firmness of the vegetable-tanned lining, but rest assured, it will get easier and easier each time you use it as the leather around it softens!

Are you looking for a zipper accessory of your own? Please don't hesitate to contact me for a custom order! Just like any other type of hardware, zippers come in a wide variety of colors, finishes, materials, and lengths. In the past, I have used metal zippers with different colors of polyester tape like navy, brown, black, and white, and I use a lot of plastic non-separating zippers, especially in the full and partial strip-constructed handbags (more on that later).

The next time you go to fasten your jeans, zip up your jacket, or close your backpack, I encourage you to look at your zipper pull. If you see the small letters of YKK, you know that your zipper is high-quality, dependable, and sturdy — qualities that Fado Made also makes a great effort to achieve.
Thank you for reading!
– Jamie ✽