The Mini Pocket Wallet
---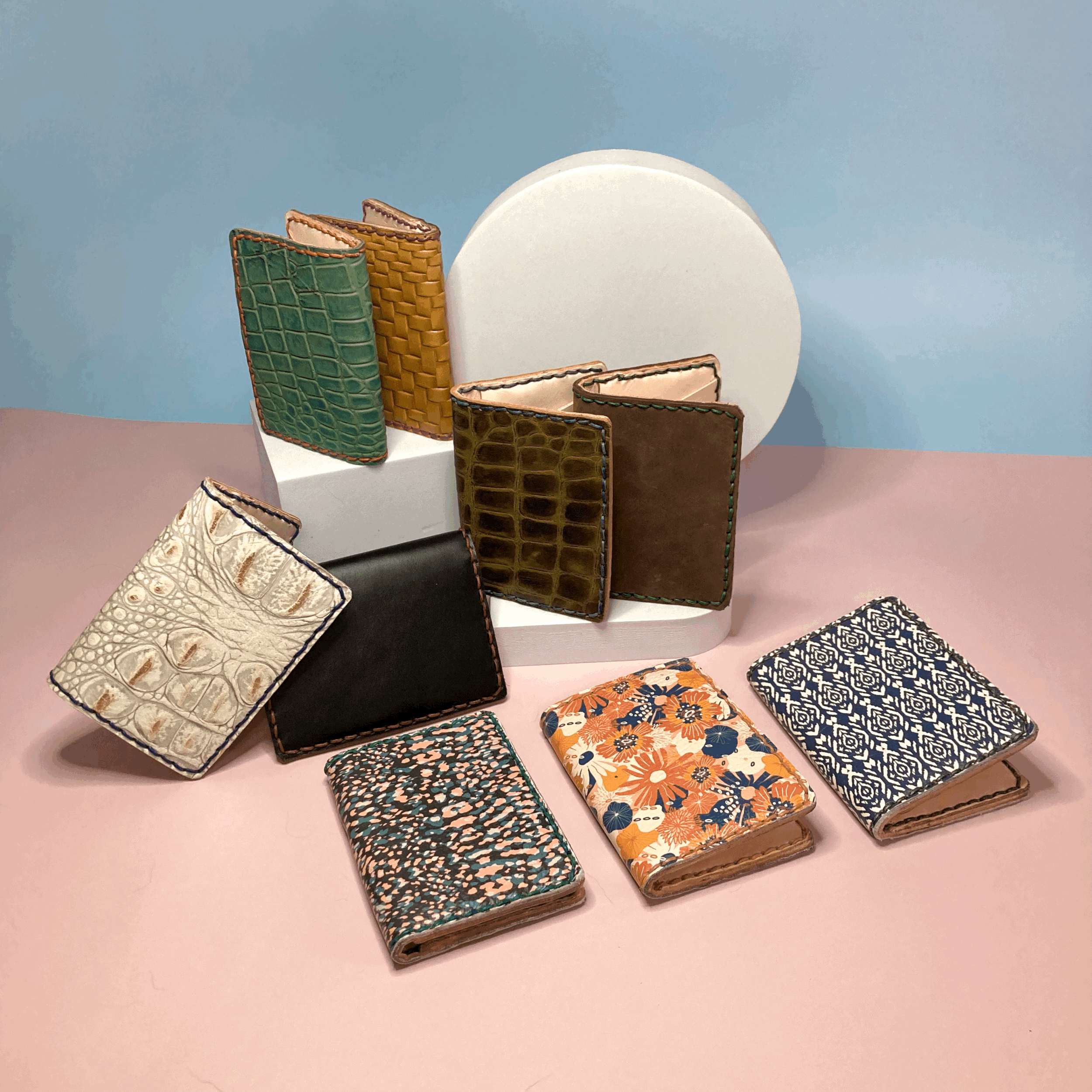 What would you consider your most reliable accessory? Is it something you use every day? Though the answer to those questions may vary for all of us, my answer to both is my wallet. In my opinion, the wallet is an item taken for granted. Some of us might not even consider it a fashion accessory because it may have been bought more out of necessity rather than as a luxury. Though maybe a more mundane fashion detail, the wallet is something we all need whenever we leave the house, making it a pretty darn important object.

As we all know, your wallet ensures your most valuable possessions are safe whether you carry them in your pocket, within a handbag, or elsewhere. We ask for a lot from wallets as they hold your license, credit cards, loyalty cards, insurance cards, receipts, money, and sometimes more. The beauty of the wallet is that there are many types to choose from to fit your needs, and like myself and most women I know, you may even already own a few different wallets to best fit whatever purse you are using for the day.

Before I started carrying my own wallets, the ones I would look for when purchasing needed to feel durable, sturdy, and let's be honest, cute and appealing. In the past, I have used a large leather clutch style with ten pockets and then changed to a more simplified small metal card case without any pockets. Both were great, but I went from one extreme to the other to eventually settle on using something in between, a simple bifold style.

The Mini Pocket Wallet I offer through Fado Made is a tried and true leather good. I have been making this style for about eight years, beginning when I started selling accessories under the name Fado Creations. The first bifold wallet I made for myself was light pink ostrich-embossed cowhide with metallic gold leather lace stitching and interior pockets made of mixed-matched leather. The construction of this style has evolved over the years, but the main things that have not changed are its size, number of pockets, signature hand-stitching, and durability.

Today, the Mini Pocket Wallet is still made with quality materials, yet is now reinforced with vegetable-tanned leather lining, the pockets are also made from vegetable-tanned leather, and the interior pockets are sewn together with a sewing machine; rather than by hand. I also now have the equipment to create smoother, even edges once the wallet is fully assembled to give it a seamless, polished look.

The Mini Pocket Wallet is 4.125" x 2.75" x .5" when closed. On the inside, you will find four credit card slots sewn onto two sizable pockets or "cash compartments." If you wear woman's clothing, you may have noticed that the pockets are not always accommodating to put things in, but I'm happy to say that the Mini Pocket Wallet is small enough to fit in most pockets!

What's important to remember when purchasing any leather goods is that leather is a natural material that usually needs to break in. The Mini Pocket Wallet is no exception and is probably an accessory that needs the most time to take a comfortable form for your pocket; and your cards. The snug fit of each credit card slot is to guarantee that your money is safe. After a few weeks, the leather will become more pliable from use, and it will be easier to slide your items in and out. When breaking in your wallet, I recommend keeping it folded and bending it back and forth to release the tension. You can even place it under a heavy book to keep it tightly folded when you are not using it.

Once broken in, I think you will be pleased with how your wallet will age. From just the natural oils on your hands and the action of pulling your wallet in and out of safekeeping, the edges will smooth out even more and take a beautiful shape. On the inside, the vegetable-tanned leather will darken over time, and the pockets will not only securely hold one card, but you will be able to fit more than one in each slot if you would like.
The Mini Pocket Wallet is now available in the online store, where I have many ready to ship. Like all Fado Made accessories, the Mini Pocket Wallet is also available for a custom order.