The Brittany Clutch
---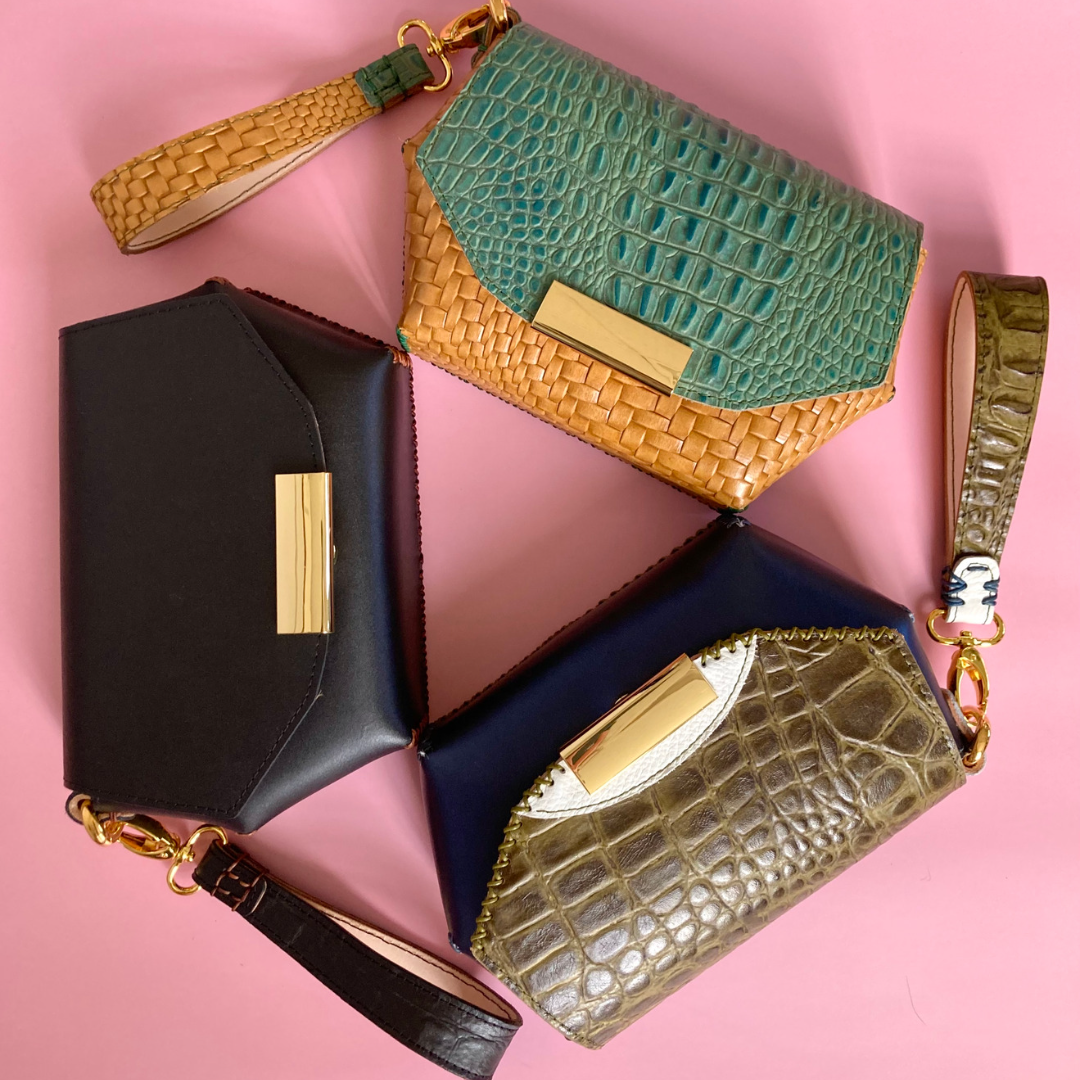 Slowly but surely, I am adding ready-made items to the online store! The first to go up is a popular item, The Brittany Clutch.

The Brittany, one of Fado Made's Namesake handbags, is named after a good friend I made in Knoxville through yoga. Over the last few years, I have come to know Brittany as a beautiful, funny, hard-working, vivacious, and caring woman. Even though most of the time when I see Brittany, she is wearing athletic attire, I know Brittany loves to get glammed up. So, when Brittany contacted me looking for a custom clutch, I was excited to make something that I thought she could use anytime, day or night. The Brittany Clutch, in my opinion, is the perfect accessory for a night out, a lazy Sunday brunch, or for your everyday errands. The Brittany is just big enough for your phone, wallet, keys, and lipstick, and even comes with an interior pocket for your smaller items; yet, it is small enough to drape from your wrist using its wristlet strap or hold it in your hand.

When I set out to design this clutch, I was first drawn to my default inspiration, the box bag. Box bag purses were first introduced in the 1930s and gained popularity in the 1960s. Box bags are structured, sleek, and sophisticated accessories, and the style is the first type of handbag I ever made. Though not a traditional box bag, the shape of The Brittany is very much influenced by vintage clutches that I have seen either in thrift stores, magazines, photos of my grandmother, or online. For The Brittany, I wanted it to give off a statement from a geometric standpoint as it is shaped like a hexagon, yet also add contrast from the sleekness of the flap and its shape. I believe the juxtaposition of these design elements is what makes this accessory so versatile. The Brittany Clutch combines retro forms and modern elements, a goal of mine in everything I design.

Like all other Fado Made items, The Brittany features our signature hand-stitching to not only add more personality but, it is used to guarantee a stronger construction as well. You will also find that everything (when not hand-sewn) is reinforced with stitching from an industrial sewing machine. The lining of the Brittany Clutch, as well as its wristlet strap, is natural vegetable-tanned leather that will age gracefully and darken over time. Overall, all Fado Made accessories are adorned with tough hardware. On The Brittany Clutch, the hardware you will find is a solid brass magnetic snap on the flap, solid brass O ring, and a solid brass clasp to attach the strap.

The Brittany has become a popular item to customize over the past couple of years, but if you don't want to wait, please check out the new online store to find three available Brittanys ready to be shipped!

The first, and most neutral option, is a full-black clutch with contrasting brown leather stitching, adorned with a wristlet made with a black crocodile embossed cowhide. The black leather of this clutch has a beautiful sheen that will catch many eyes.

The second Brittany is a bold color pairing of moss green crocodile-embossed cowhide for its back and flap, a chrome-tanned cowhide in metallic sapphire blue as its front, and white leather accents for a bit of an art deco flair. The wristlet matches the green crocodile-embossed cowhide attached with solid gold hardware.

Finally, the third Brittany available is a bright combination of mustard yellow and turquoise leathers; both of these leathers are heat-embossed cowhides to give them a woven and crocodile texture, respectively. This combo is perfect for hot summer days or to add a couple of pops of color to a winter outfit.
Don't forget, you are always welcome to place a custom order, but these three described above are available to ship now!