New Year, New Beginnings
---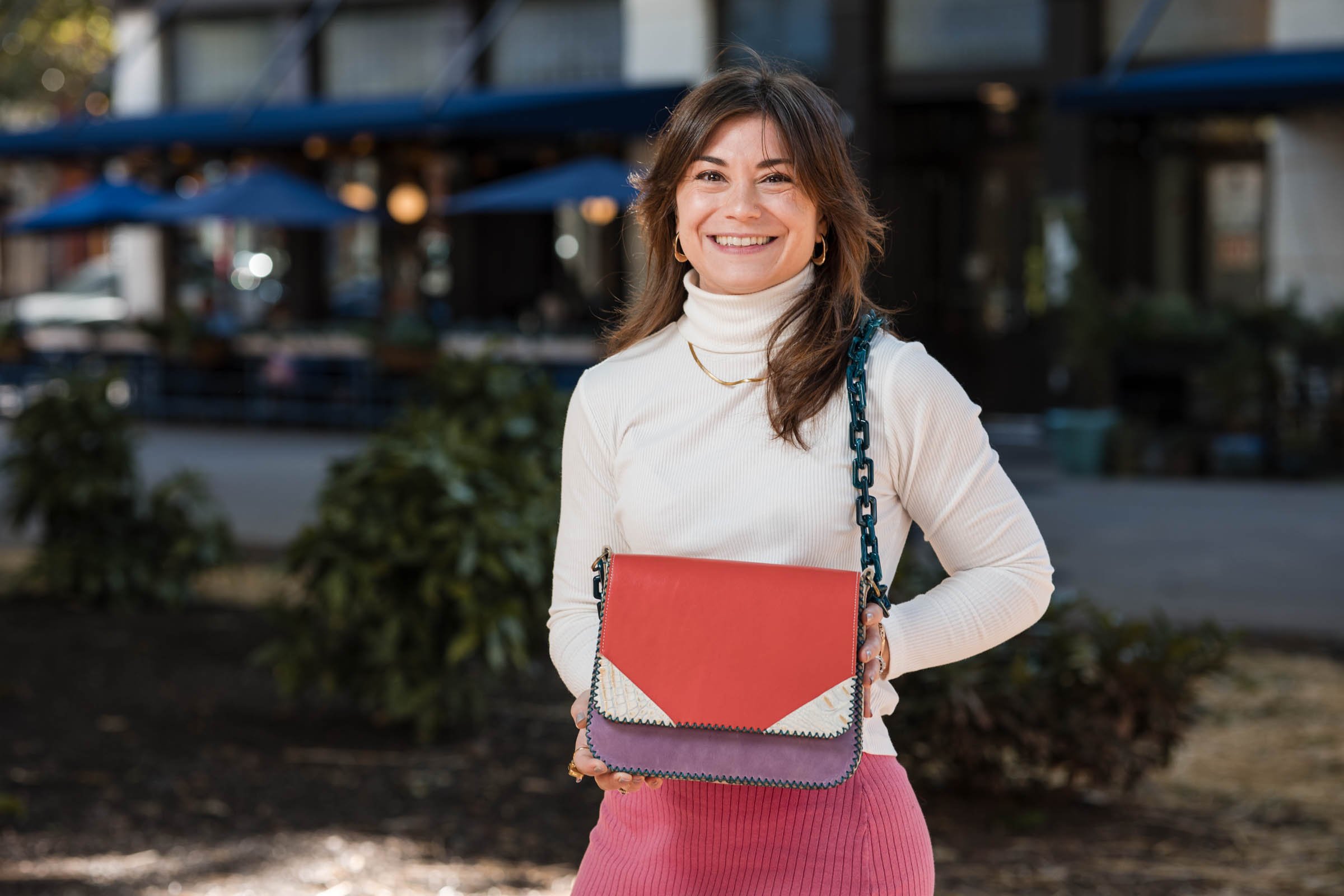 The thought of starting a blog has always intimidated me, but this new year is bringing a big change to my life, so I figured I'd give it a shot!

Hi, my name is Jamie. I'm the founder/designer/owner/maker/marketer/website builder/Instagram poster/face of Fado Made. Welcome!

Fado Made is the result of my nearly ten years of experience working with leather and my desire to help bring your dream accessories to life by offering fully customizable leather goods. For me, accessories are just as personal as the clothing you wear or the type of car you drive. No matter the size of an accessory, they have the power to give your outfits more depth by bringing in more color, patterns, and texture. I believe a great accessory should be an investment piece, and if it's exactly what you want and matches your style, it should last a lifetime.

Every item listed on this website was handcrafted by myself and made to order with the ideology of "slow fashion" as each accessory is produced over hours/days/weeks. My work is truly a labor of love and I hope it shows in my craftsmanship. You'll know an accessory is a Fado Made by its signature hand-stitching and mixture of colors and textures. Because of this, I guarantee that your Fado Made leather good is one-of-a-kind.

So, a little more insight into that big change I mentioned earlier. Besides building this business, I am also a yoga teacher and was told right before the end of 2022 that my contract at my job was ending unexpectedly in late January 2023. Immediate panic/anxiety/fear/and embarrassment took over, which left me feeling like a failure. Juggling my two passions, Fado Made and teaching yoga, has been a struggle for me but I felt like I finally found more balance, only to have the rug pulled out from under me. After a lot (I mean, a lot) of tears, and encouragement from my husband, family, and friends though, I've decided to see what making Fado Made my full-time focus is like. Don't get me wrong, I still feel incredibly uncertain, unprepared, and terrified, but even though these feelings can be debilitating, I'm taking a leap!
I have a lot of work to do and a lot of prepping for it, but I'm open to seeing what happens and will be sharing my progress through this blog. I hope you will join me!

Thanks for reading,
Jamie