How it Started
---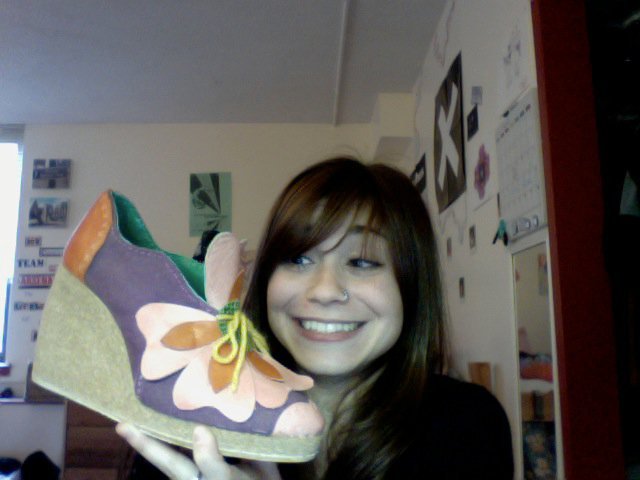 How I got into leather work is pretty simple, but like many, my journey into being a small business owner has had many ups, downs, twists, turns, and evolutions.
I was born and raised in Connecticut and was fortunate enough to visit New York City frequently as I grew up, where I fell in love with everything about Manhattan. I was always more of a creative type, taking art lessons, singing in my schools' choirs, participating in musicals, knitting, and dancing from when I was a toddler into my early twenties. I was a very, VERY shy child and teenager who struggled (and still struggles) with anxiety and depression. But despite my struggle with mental health and lack of self-confidence and self-esteem, I grew to feel most confident when making things, especially in dance.

When the time came for me to think about college, the location was not a hard one. I knew I wanted to be in New York. My conflict was whether I wanted to pursue dance, or my other passion, fashion. At this time, if I was not at school, I was either at dance rehearsals or knitting in the hopes I could make money selling knitwear on Etsy. In the end, fashion won and I was accepted into the Fashion Institute of Technology, where I learned how to work and design with leather.

After graduation, I realized that living in NYC was not for me, so rather than going out for internships, I decided to work on building my own business in Connecticut, then called Fado Creations. As this was happening, I turned to yoga to help with my mental health and immediately fell in love, which led me to go for a 200-hour certification in teaching it in 2016. What I found in becoming a yoga teacher was another side of me that I had no idea existed. Teaching helped me break out of my shell like nothing ever had before. Don't get me wrong, I still get clammy when needing to talk about myself to a group of people, whether I know them or not, but I was finally able to look people in the eye and could stand up for myself more than ever.

Overall, 2016 was a bit of a whirlwind. After I completed Yoga Teacher Training in April, my husband proposed in August, he was offered a job in Knoxville that September, and in October, we were uprooting our lives in New England to relocate to the south. To say I was a nervous wreck would be an understatement.

When we first moved to Tennessee, I worked hard to get Fado Creations off the ground in a new state while trying not to feel overwhelmingly homesick. To help keep my head above water, I turned to the yoga community in Knoxville and was happy to find people who made me feel welcomed and more at ease. After a year of working on Fado Creations full-time, I could feel my insecurities getting the best of me, and I decided to put it on the back burner while I taught yoga to make more consistent money as we planned our wedding. Unfortunately (or maybe, fortunately), I stopped trying to grow my business for a couple of years, only to feel the urge to try again in 2020.

Though I look back and wish I worked harder or kept going without a break, I am ultimately grateful for the time I took away from my business because I met so many of my friends and customers through yoga. During my time away, I also grew to feel more motivated and inspired, which completely changed my style, progress, and business philosophy. The support I have received from my yoga peers has been humbling; I love that I will see so many familiar faces when selling at markets and craft shows.

Working on this business full-time again has been a dream of mine for the last three years. Even though I'm still not sure this is the right thing for me to do, there do seem to be many things that are telling me to go for it. Overall, I am hopeful that I can continue to bring everyone's and anyone's dream accessories to life.